Papua New Guinea war Club
Papua New Guinea War Club for Sale.

Object Type: Stone headed War Club
Locality: Southwest Morobe Province
Artist: Unknown
Circa: 1920
Height: 62 cm
Description:
Straight out of neolithic culture this war club was a feared weapon of the Kuku Kuku people.  Just look at the gorgeous patina on the handle to appreciate this is an ancient well-used club.
The stone has some old chips but they are old chips and also have patina.  The binding is intact and it displays beautifully.
Price: $750 AUD
Article on New Guinea war clubs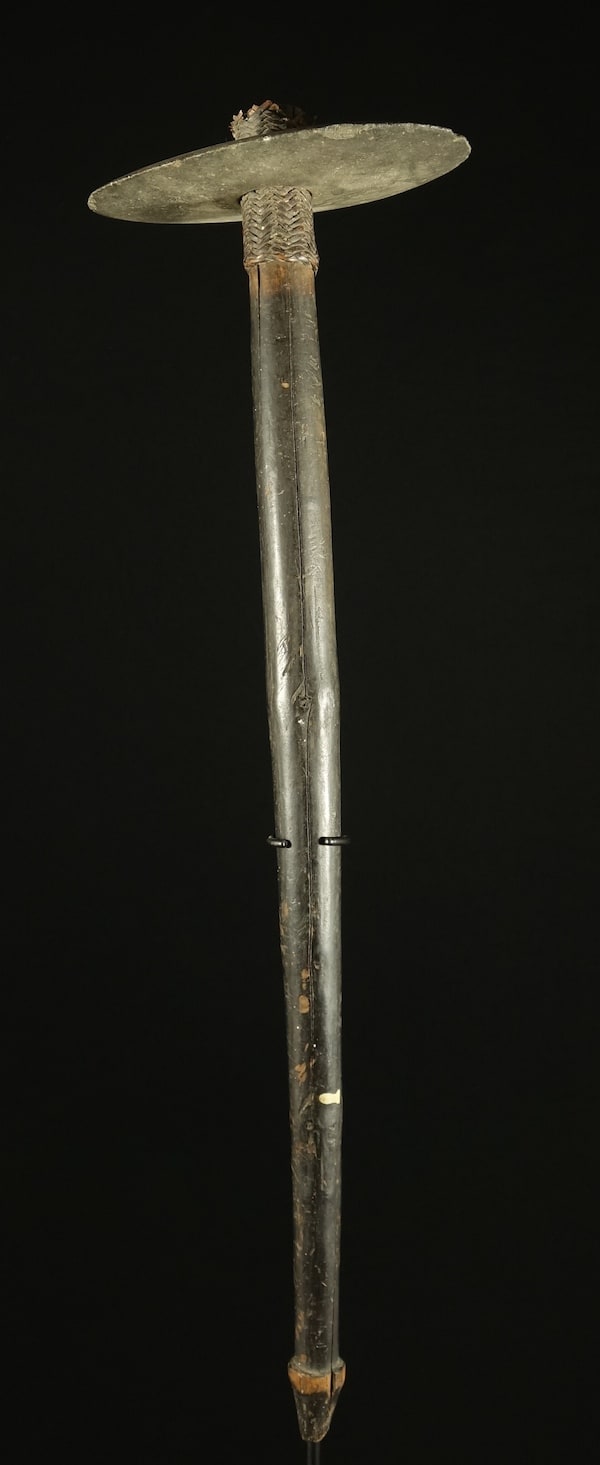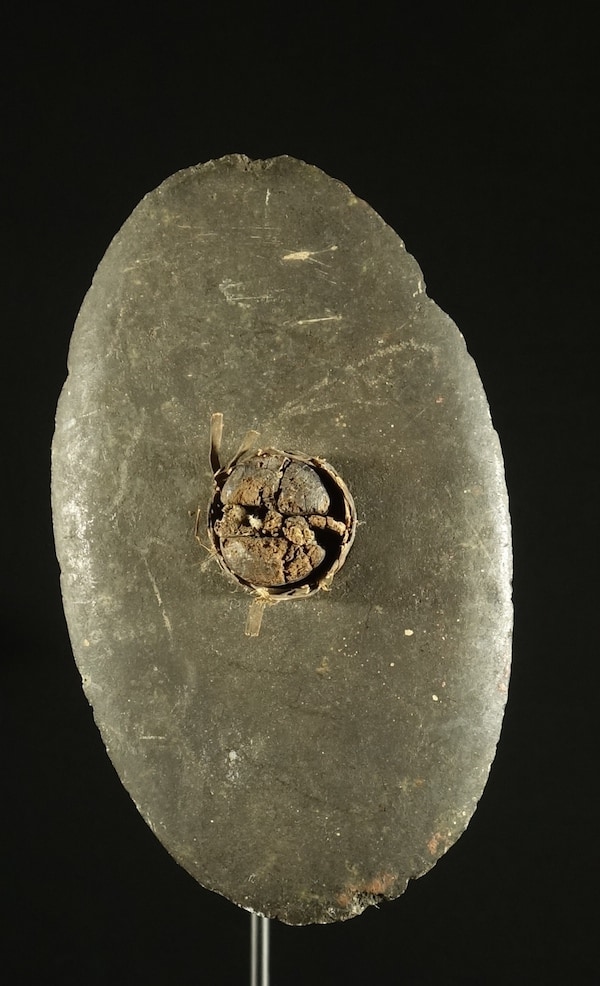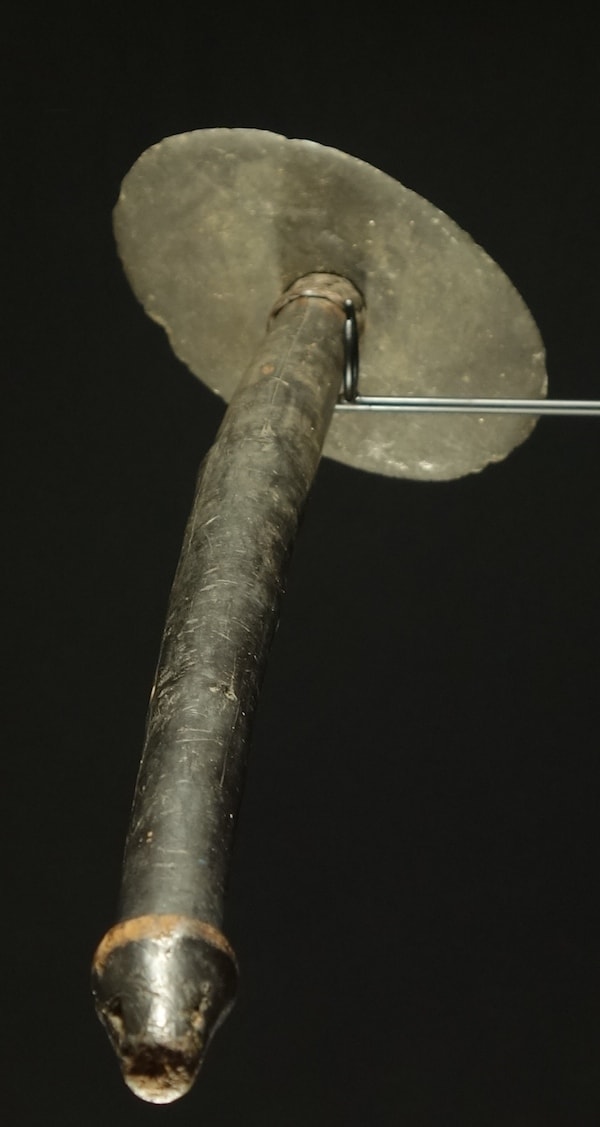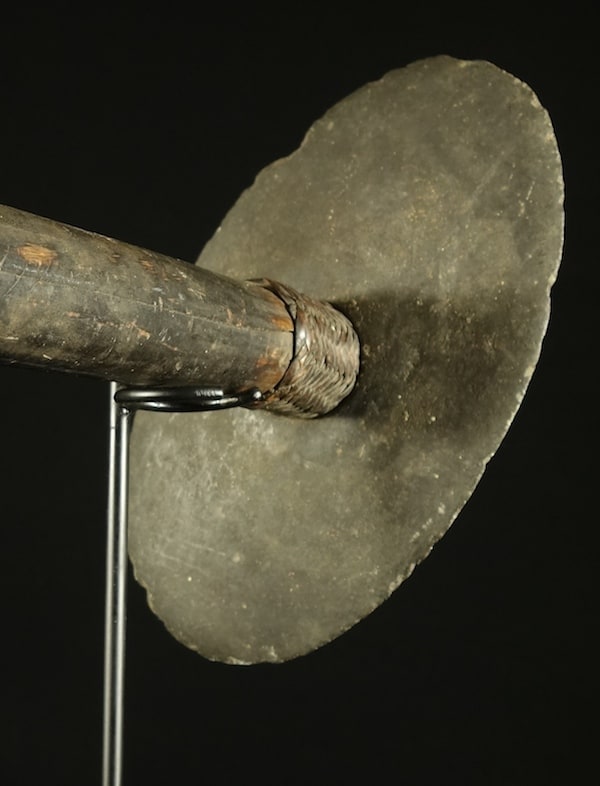 Other Art objects Available
Papua New Guinea Kukukuku War club
The term "New Guinea war club" refers to a type of weapon used by the indigenous people of Papua New Guinea. New Guinea has rich cultural diversity, and different tribes within the region have developed their own unique styles of war clubs.
New Guinea war clubs come in various shapes, sizes, and materials, reflecting the cultural traditions of the tribes that use them. They are typically handcrafted from wood and can be adorned with carvings, paintings, or other decorative elements. The design of the club may vary depending on the specific purpose, such as close combat, hunting, or ceremonial use.
These war clubs were primarily used as melee weapons in intertribal conflicts or for hunting. The effectiveness of the weapon relied on the strength and skill of the wielder, as well as the design and weight distribution of the club itself.
It's important to note that the cultures and practices of New Guinea's indigenous peoples are diverse and extensive.
Like many other artefacts, this object is not
just
an artefact it is art. Collectors from around the world collect art from different regions. This art is Tribal art. In reality, Tribal art or ethnographic art is art from around the world.
Might just add an extra sentence. Better to be safe than sorry