There are different styles of Vanuatu war Clubs. They vary in style and shape depending on the region/tribe they come from. This article is an introduction to the different types of Vanuatu war clubs and Melanesian war clubs. It has images to help readers identify where a war club comes from.
Vanuatu War clubs are quite beautiful in their own right and are collectible. They are not just collected by militaria enthusiasts but by collectors of tribal artifacts.
I buy Vanuatu War Clubs and Polynesian war clubs so if you have one to sell I would love to see it. If you just want to know what your Vanuatu war club is worth please feel free to send me a Jpeg.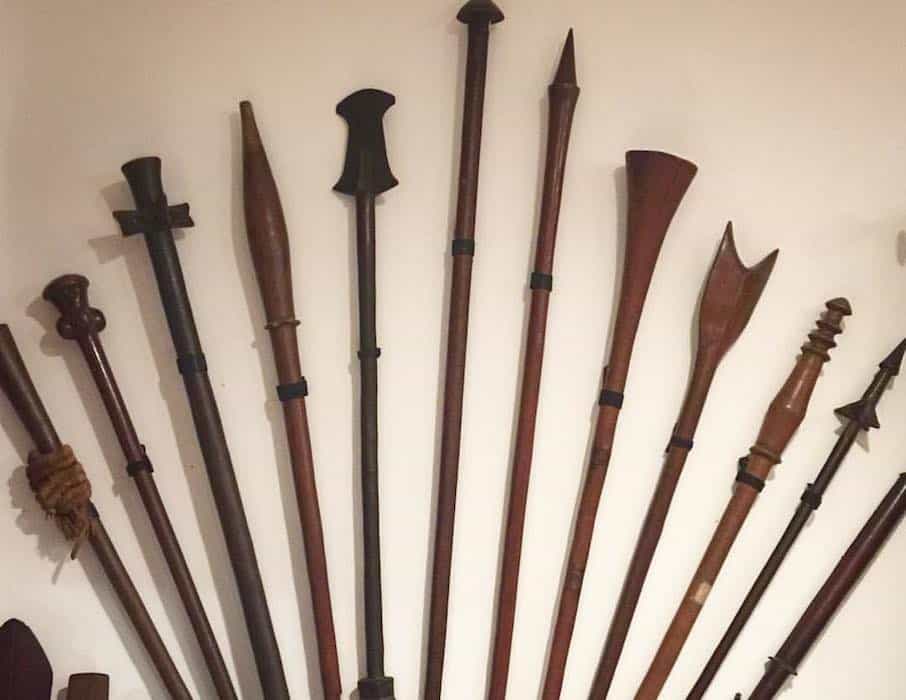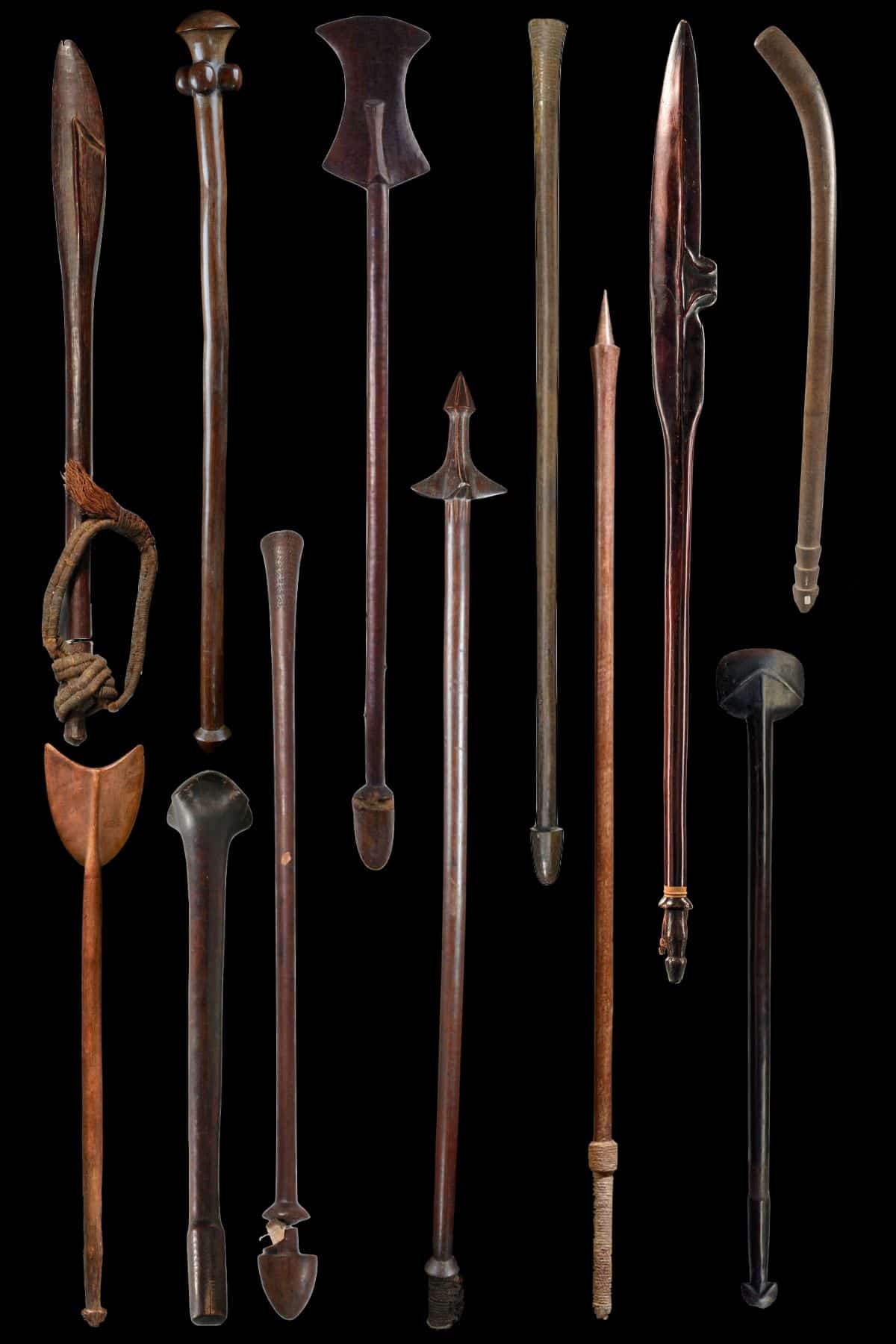 There are
numerous
different club styles from Vanuatu. Many Vanuatu clubs have a distinctive pommel at the bottom.
Most Vanuatu clubs a red hardwood and have a Polynesian Club Patina.
The most common form of club has four or more lobes on the top under a mushroom-like dome. Compared to other Pacific Islands there are not many collectors of Vanuatu Clubs.
Sometimes Vanuatu clubs are called New Hebrides Clubs.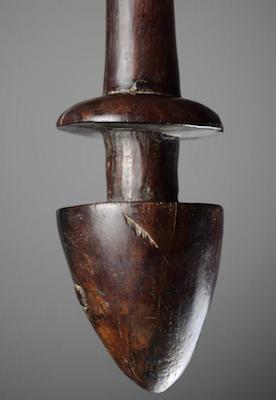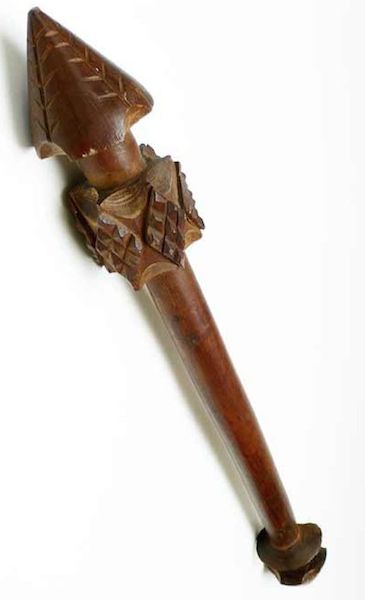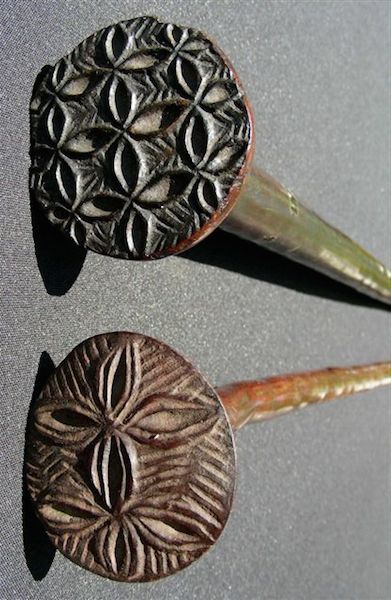 Vanuatu Footstamp clubs
These clubs often have a star head, simple shaft, and decorated foot. They are rare and the foot stamp is easily damaged.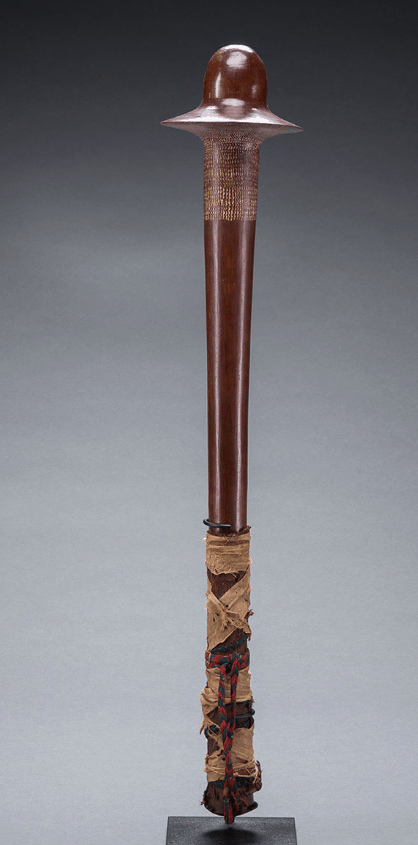 New Caledonian Clubs
There are a variety of different clubs from New Caledonia. These first two shown here are the most common to come onto the market.
The club to the left is referred to as a Phallic club. The one on the right is a bird-headed club
Clubs from New Caledonia are recognizable from the bottom of the handle which flares to a slightly wider diameter.
New Caledonia clubs are Melanesian but with strong Polynesian influence. The style, wood and patina often lead people to think these are Polynesian clubs.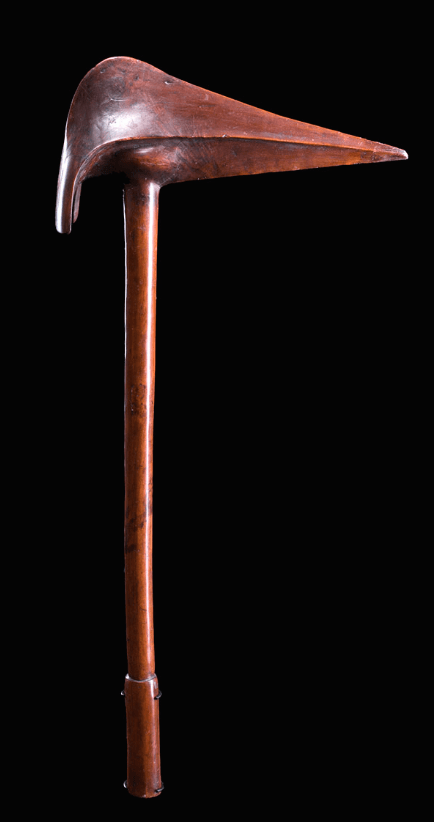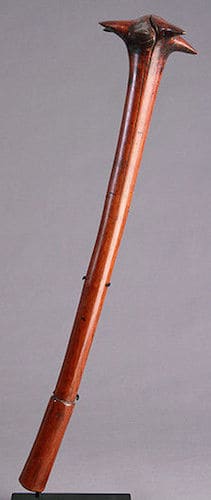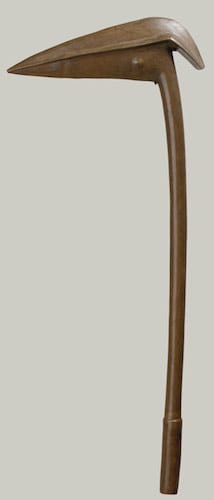 New Guinea War Club Types
New Guinea clubs
Numerous different types of war club are found in New Guinea. These New Guinea War Clubs have their own separate article. A Few types are shown here.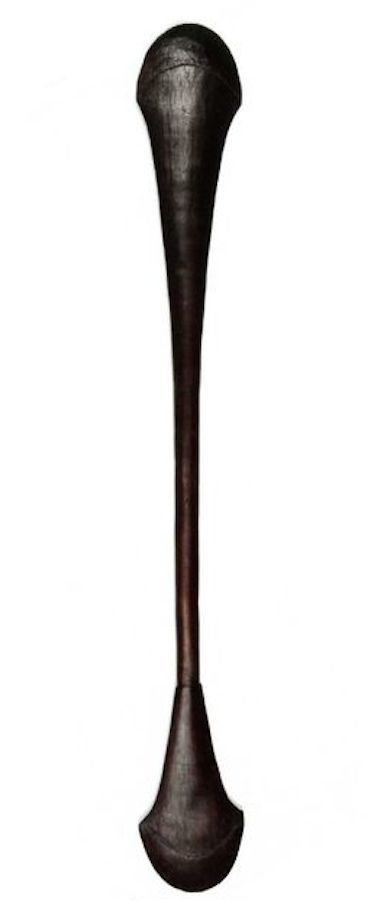 Solomon Islands War Club Types
Solomon Island Paddle clubs
Numerous different types of war club are found in the Solomon Islands. These
Solomon island War Clubs
have their own separate article. A Few types are shown here.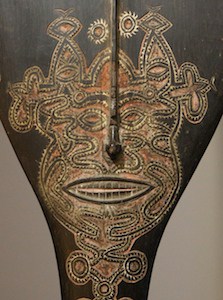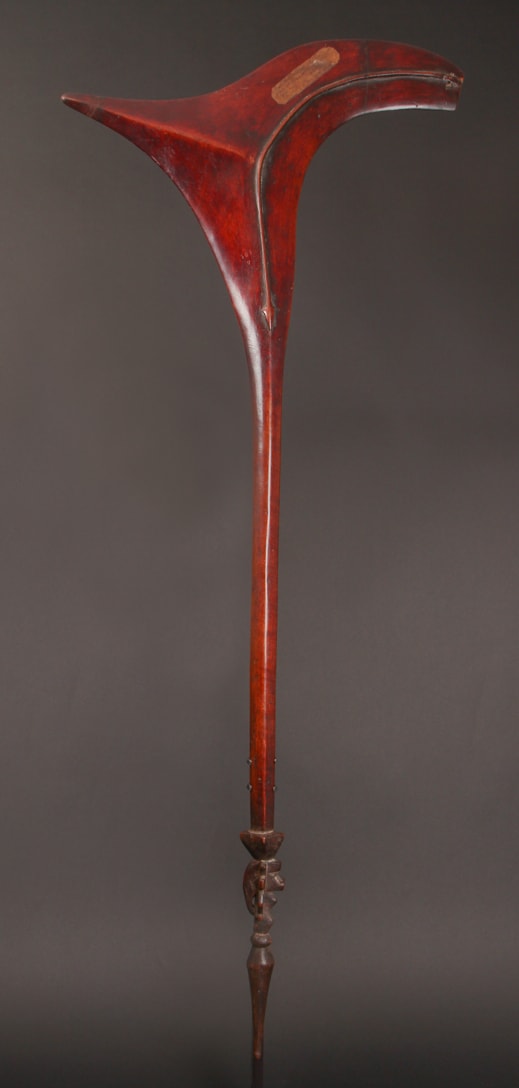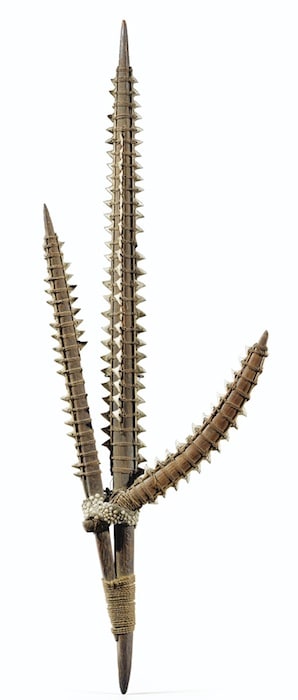 Kiribati Island Clubs
The best-known war clubs from Micronesia come from Kiribati Island. Edged in sharks teeth attached to a wooden club by coconut fiber string and come in several different forms.
Used in spectacular ritualized fighting between the clans. Kiribati is one of the few places in the Pacific Islands to have a form of armour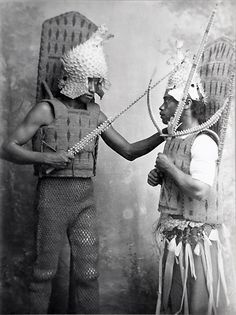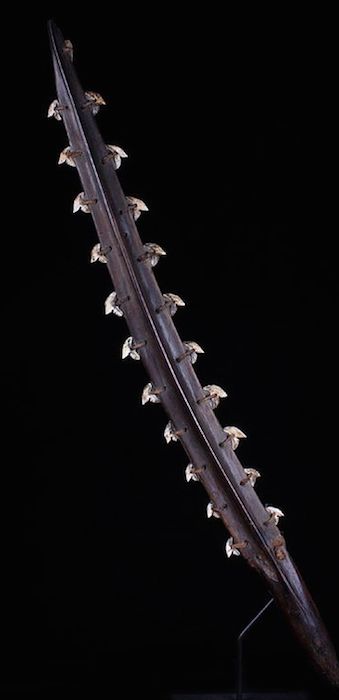 Wuvulu Weapons
Weapons from Wuvulu are surprisingly common but the majority are tourist examples. Old genuine weapons from Wuvulu island are rare and collectible.

Vanuatu War Club Value
All old Vanuatu War clubs and clubs from the South Pacific Islands have some value. The value of a war club depends on the beauty rarity and condition. If you have a club and it isn't shown here please look through my articles Pacific Island war clubs of polynesia, Native clubs of Fiji and Aboriginal Boomerangs. If you still cannot find information on a club feel free to send me some images.
All images in this article are for educational purposes only.
This site may contain copyrighted material the use of which was not specified by the copyright owner. 
Please take the time and make the effort to share this article on social media.
By clicking any of the share buttons below you create a link from your social site to this article. Links are what google uses to calculate what information on the web is useful. By sharing this article you are letting google know you found my article / images of some value. Thanks!