Arawe Shield
Arawe shield from West New Britain Papua New Guinea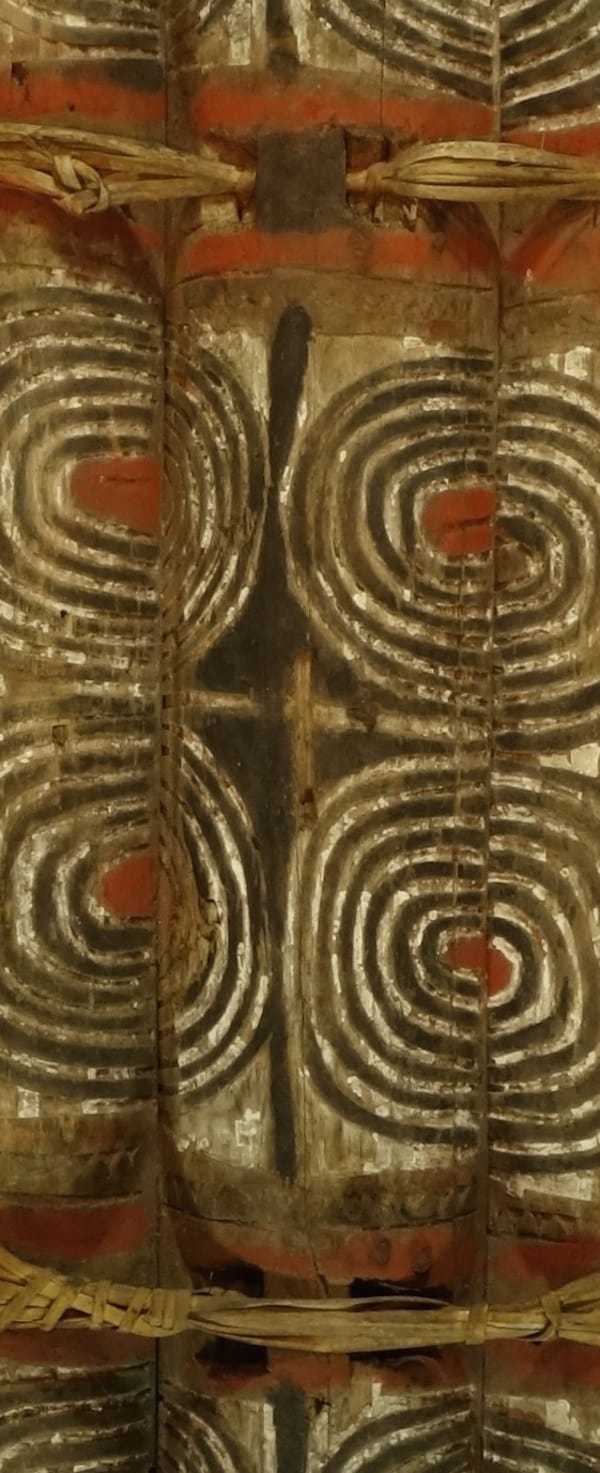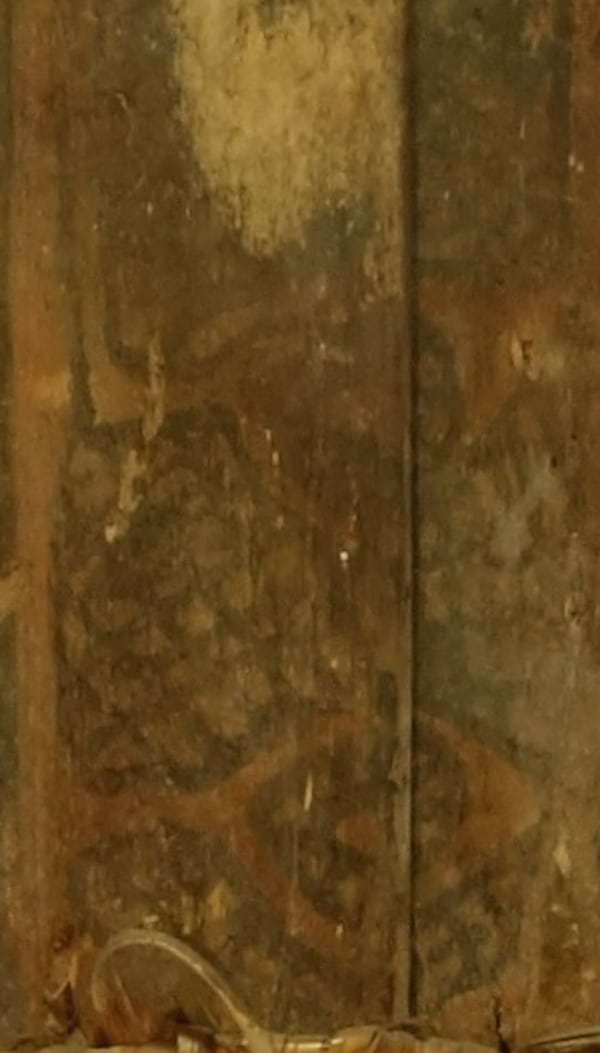 Object Type: War Shield
Locality: Arawe or Kandrian West New Britain Papua New guinea
Artist: Unknown
Circa: 1950
Height: 124 cm
Description: Unlike most Arawe shields this is not a dance shield but an older authentic war shield.  Old war shields are larger have tighter better carved concentric circles and have clan motifs on the back.
These shields display very nicely on the wall and are a great addition to a shield collection.
Condition:  The shield has lost pigment on the back and the clan marks are not complete.  The three planks are tight but do not sit perfectly flat.
Price: $1200 AUD
Other Art objects Available