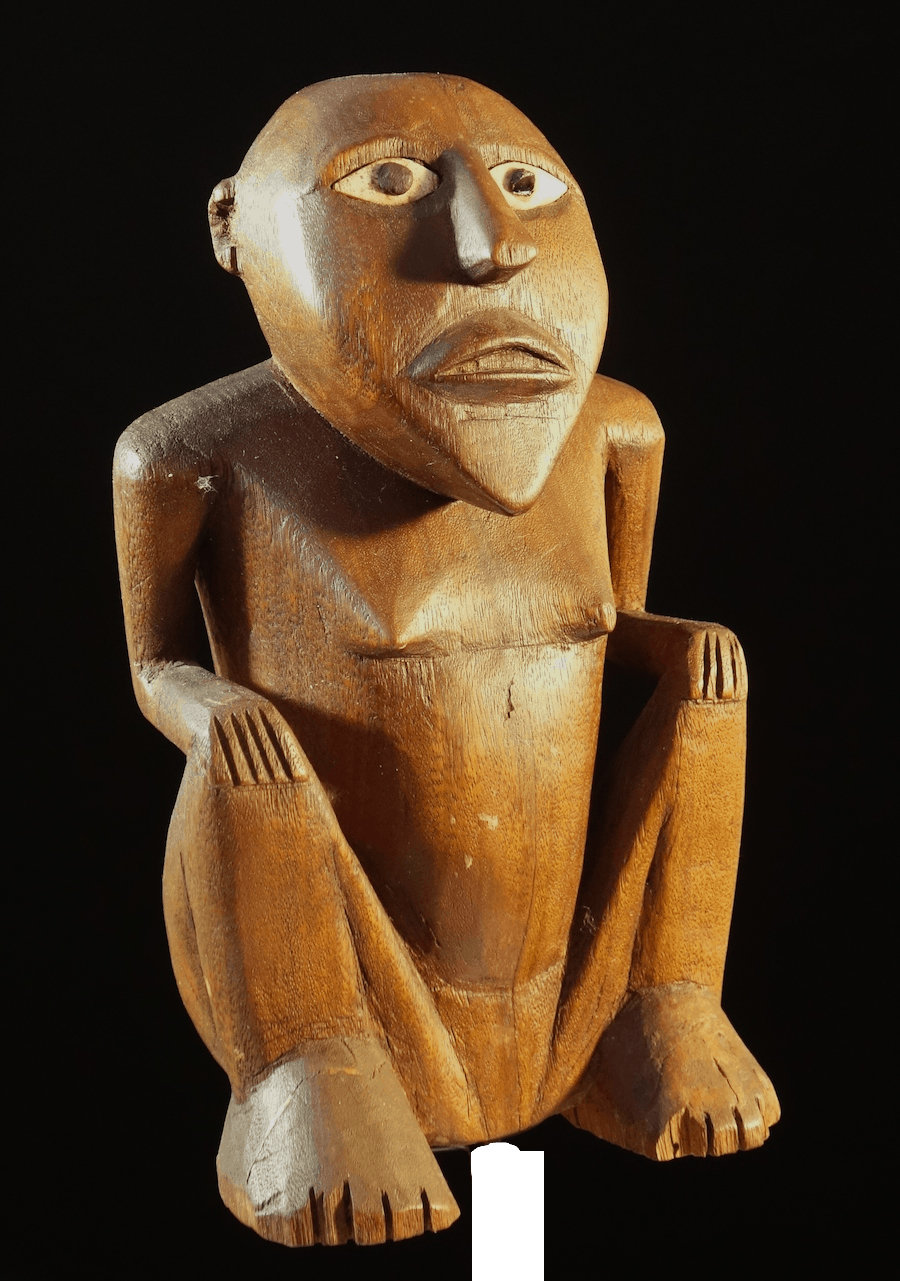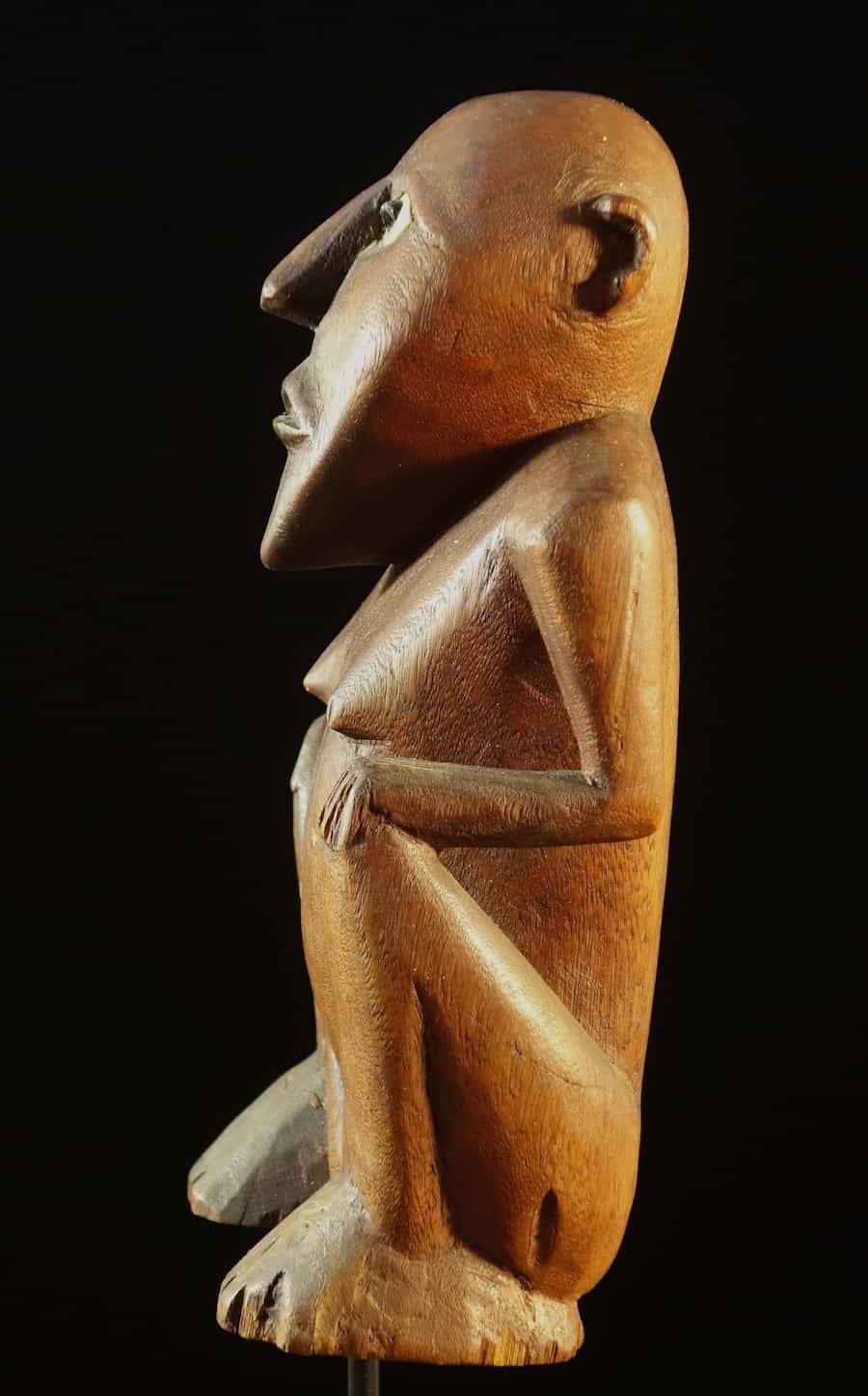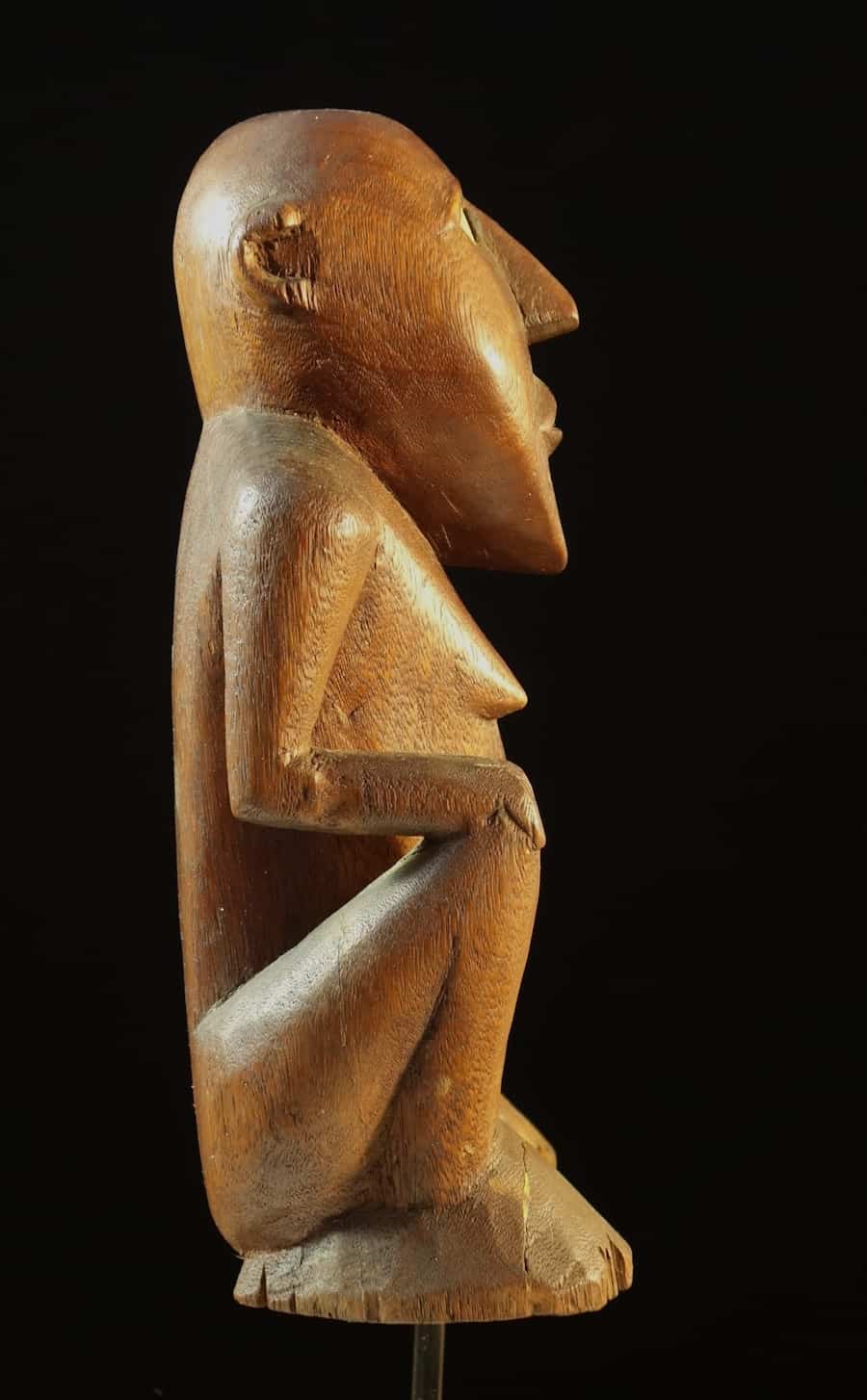 Object Type: Micronesian sculpture
Locality: Palau Island
Artist: Unknown
Material: Hardwood shell and resin
Circa: 1940's
Height: 34 cm
Description: This Japanese era squatting figure has a teardrop head with dower expression, featuring inset shell eyes with resin pupils.   Handsome wood grain with varied patina.  The black eyes are done with applied resin.
Old label on the sole of the foot reads Guam 1946.
For related examples see the featured article on pages 62-75 titled "From Sacred to Souvenir, The Squatting Figure as a Motif in Micronesian Art"  in the Summer/Autumn 2002 issue of "Tribal Arts" Magazine.  Also  Oceanic Art by Kaeppler, figure 412 page 435
Slight damage to some toes and one pupil has been restored. no stand but it doesn't need one it sits nicely on a flat surface.
Price: SOLD