The majority of tribal whalebone weapons and implements come from the Pacific. Whalebone was one of the strongest materials available before the arrival of Europeans.
Pacific Islanders did not hunt whales so all pre-European whalebone came from whale carcasses drifting to shore. It was a rare and valuable resource. When European whalers arrived in the Pacific Islands there was an explosion in the amount of whalebone available.
This article looks at the most collectible forms of tribal whalebone weapons from around the Pacific. It has lots of images to act as a visual guide to help readers identify where their tribal whalebone item comes from. Tribal whale tooth was an even more precious carving material and is in a separate article
If you have a tribal whalebone item to sell please contact me. If you want to know what your tribal whalebone item is worth please feel free to send me a Jpeg. I would love to see it.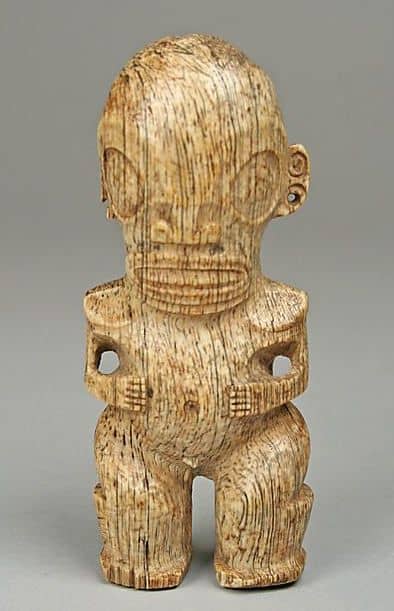 Extremely rare Marquesan sculpture in whalebone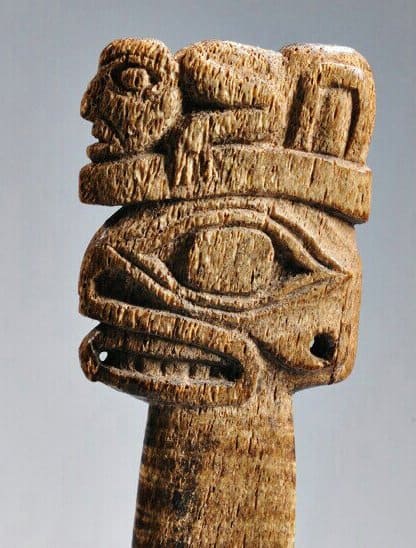 NW Coast Native American whalebone dagger finial
The majority of items made tribally from whalebone are from the lower jaw of sperm whales. These jaw pans are the most solid piece of bone and does not have pores in the bone. This makes them a great piece of bone to carve. Many tribal whalebone items were also made for sale to early travelers but are still often collectible.
It is not possible to cover all the items made from all Pacific cultures from whalebone. This article covers the most collectable tribal whalebone items.
If you have something made of whalebone you cannot identify feel free to send me an image. I am always happy to see new tribal material and help.
Maori Whalebone clubs
The Maori recognized the strength of whalebone and used it in many of their weapons.
After European whalers arrived these weapons became even more popular. Whalers would trade sperm whale jaw pans with coastal Maori tribes.
The whalebone was used for both Kotiate and Wahaiki short clubs as well as other Maori weapons.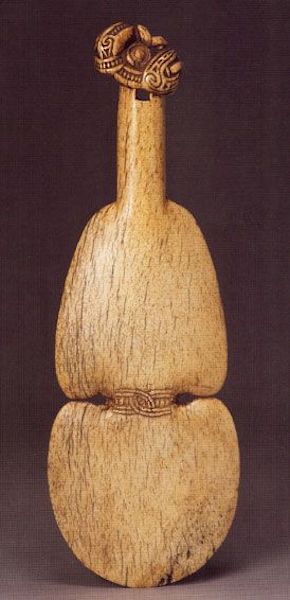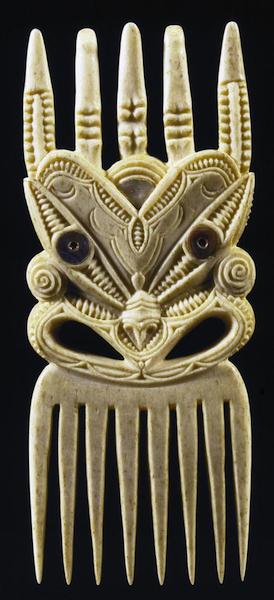 Maori Hair Combs
The Maori also used whalebone for making combs. These combs were a status adornment, high-status individuals.
Hei Tiki
It is unlikely whalebone Hei Tiki was for tribal use prior to European arrival. several old whalebone Hei Tiki do exist though and it is likely these were early souvenir items.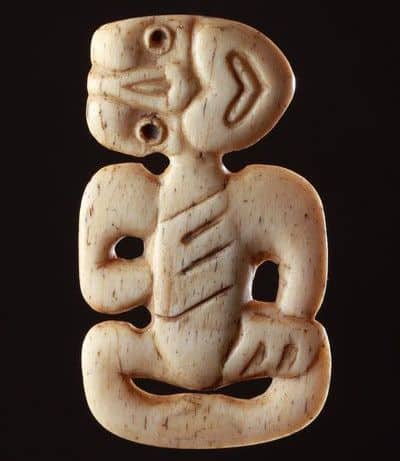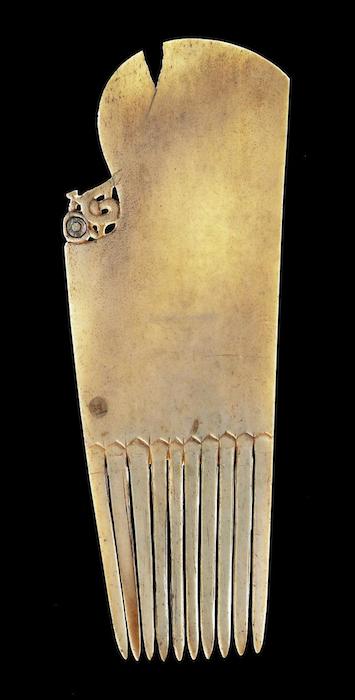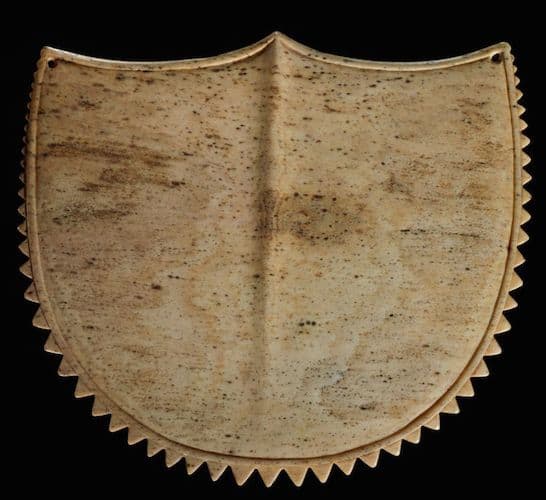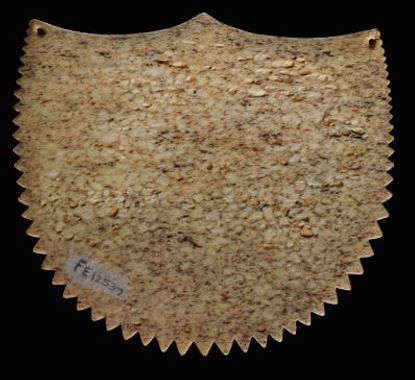 Tongan Tribal Whalebone breastplates
The tongans used whalebone for a chiefly breastplate. These were a prestige adornment of great value.
It is possible some of these breastplates were also used by Fijians
Northwest Coast Clubs
Several tribes from the North West coast of America used whalebone to make clubs.
These clubs are often superbly carved and are collectible.
Native Americans from this area also used whalebone to make daggers.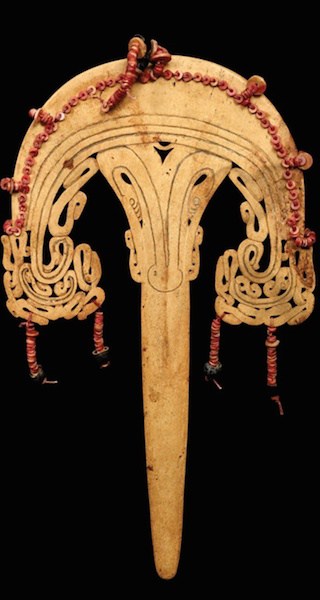 Papua New Guinea
New Guinea produced several types of whalebone item.
The best known as a form of currency scepter made by remote islanders in the Milne Bay province.
Other items include bullroarers from the Huon Gulf and scoops.

Other Tribal Whalebone Artifacts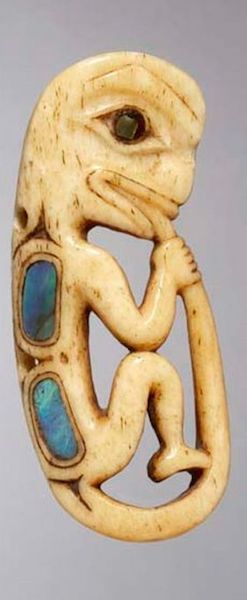 Tlingit Whalebone shamans charm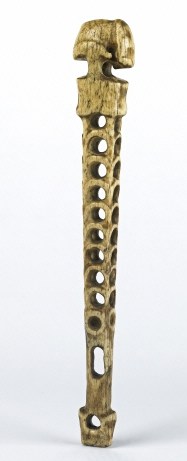 Cook island fly whisk handle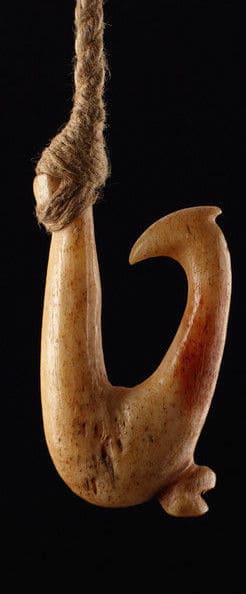 Maori lure with whalebone hook

Tribal Whalebone
There are many more examples of tribal whalebone items but hopefully, this article has helped. Whalebone is a very long lasting material and with handling gets a wonderful patina. Whalebone items are collectible and sort after.
If you have enjoyed this article you may also like my articles on Papua New Guinea carvings  Vanuatu War clubs or Aboriginal Boomerangs
All images in this article are for educational purposes only.
This site may contain copyrighted material the use of which was not specified by the copyright owner. 
Please take the time and make the effort to share this article on social media.
By clicking any of the share buttons below you create a link from your social site to this article. Links are what google uses to calculate what information on the web is useful. By sharing this article you are letting google know you found my article / images of some value. Thanks!